Trainers

All our trainers are experienced business people with many years of investment experience.


Eddie Hasan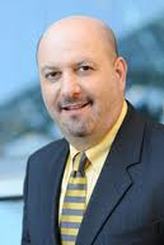 Eddie is an active real estate and business investor and also a private lender. During his 24-plus years of experience, Eddie has acquired numerous businesses and properties using nontraditional acquisition techniques. In addition to completing hundreds of transactions in his long career, he has trained real estate and business investors throughout the United States and Canada and provided market analysis for a wide array of properties and businesses. He has also trained thousands of professionals and executives in business commercial property valuation and creative acquisition techniques. Furthermore, Eddie conducts international acquisition and valuation of businesses and commercial property, with acquisition of property abroad.

Eddie Hasan received his bachelor's degree in Government from Kent State University in Kent, Ohio, and did graduate work at Boston University. After college, Eddie was recruited by SAIC, a large defense contractor, to run a support services contract with a value in excess of $15 million. As project manager, he managed all real estate and computer support for a US Government Foreign Military Sales program. His previous experience also includes running numerous businesses including his own software support company and working as a contractor and consultant for the Department of Defense, the FAA, Department of Transportation, and Northrup Grumman.
---
Mike Acord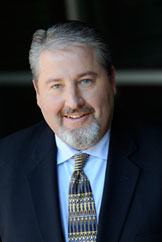 Michael Acord is considered by many as one of the greatest real estate information trainers in the country. He is a real estate investor, licensed real estate agent, mortgage debt buyer, and the former "mobile home king" of Utah.

In 1989, Michael began his real estate career the hard way: after buying a real estate home study course from a late night infomercial. Over the years, he's learned the ins and outs of successful investing. His philosophy: "Don't take a square peg and jam it into a round hole; let the market dictate your investing style, don't force it. That's how investors get hurt." During his trainings, Michael refers to himself as the "House Whisperer". He believes that if you listen to the problems of the property, the property will tell you the "right way to buy it."

In November of 2009, Michael celebrated his 20-year anniversary as a real estate investor. In his 20 years, he has seen markets climb and fall and he knows how to make money in both. He has bought, fixed, flipped and sold homes; bought rentals; bought and sold seller financed homes; bought and fixed mobile homes; taken property "subject to"; bought real estate and mobile home notes; lease optioned homes; optioned real estate; and has been involved as a principle or partner in mixed use and commercial real estate. He isn't afraid to discuss his failures because he knows his failures have helped thousands of students avoid his same mistakes.

Michael understands that real estate is a business and it needs to be treated like a business. He has started several real-estate-related and investment companies, some he's kept and others he's sold along the way.

Michael is considered one of the "Grandfathers" of real estate coaching. In 1995, he was one of the founding real estate coaches for what is now called PEI. Over the course of his career, Michael has successfully coached several thousand students through the process of investing in real estate and helped many realize their dreams.

Today Michael enjoys spending time with his wife, two children and three dogs.


---
Ian Patterson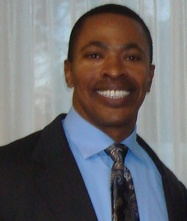 Ian earned his undergraduate degree in communications from the University of Central Florida and earned his real estate broker and sales associates licenses from the Institute of Florida Real Estate Careers.

He began his career working in television at WCPX Channel 6 News, but quickly learned that real estate was his calling. He began working as a REALTOR® specializing in selling foreclosed homes owned by the Department of Housing and Urban Development and the Department of Veterans Affairs. Ian was recognized by HUD as a top 5 sales agent in 1995. He continued his specialization with foreclosures by working with investors in locating, remodeling, and selling foreclosed properties. He went on to earn his mortgage broker's license from the Florida Mortgage Broker School and also continued his real estate career as a sales associate specializing in foreclosures, remodeling homes as an investor, and originating mortgages. He is an aggressive investor who utilizes different techniques to locate properties to buy, fix, and sell. In recent years, Ian has been speaking and teaching first-time home buyers and mortgage brokers while continuing his real estate career. Ian is a former NFL and CFL football player who loves sports, working out, and reading to his children.




---